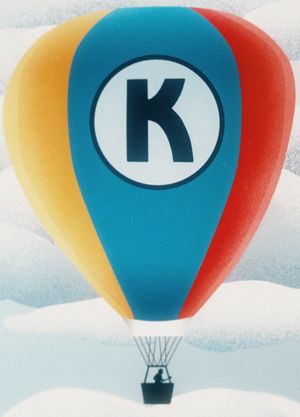 What is my music about ?
What is my music about ? Well, it's about celebrating the simple joys of life and love, it's about embracing and loving humanity, it's about reviving this childish sense of wonder and excitement when facing the beauty nature and simple but magic daily life. It's simple music with profound feeling, it's plain and simple "feel good" music. Hope you'll join us...
Pourquoi est-ce que je fais de la musique ? Et bien pour partager les joies simples et quasi enfantines de la vie, pour garder ce sens inné de l'émerveillement devant des choses simples de la vie quotidienne ou de la nature qui s'offrent à nous: Regarder le ciel bleu ou étoilé, voir voler les nuages blancs ou gris, écouter les oiseaux, admirer le soleil ou la pluie... Aimer la Vie et  l'humanité malgré tout... La musique est simple en surface mais peut nous dévoiler de merveilleux secrets en profondeur si l'on se rend disponible, si l'on prend le temps, si l'on s'abandonne à l'Amour...
BIOGRAPHY (English)
Karl Baudoin is a composer songwriter and performer based in New Caledonia equally at ease in the fields of Orchestral Film Music, Rock, Pop, Soul, Funk and Blues. He also works as an actor and voice-over / narrator.
He started at an early age playing bass in Hard Rock bands in the eighties, then moved to the Blues, leading influential local bands such as "Blues Staff" in the nineties. 
At the turn of the century, he explored World Music and wrote an Ethno-Rock Opera: "Rêves et Voyages" which was critically acclaimed. The stage act included the band "Mandala", a narrator, a dance company, videos, etc and was a renown public success. 
He then studied Classical composition for 6 years with "Polyphonies" following the paths of the Masters (Bach, Mozart, Beethoven, etc.) 
As he has always been interested in the moving image, he studied with the American College of Music "Berklee": "Orchestration", "Film Scoring", "Songwriting For Film And T.V.", "Arranging: Contemporary Styles", "Music Composition For Film And T.V." among others. 
He got his Master "Orchestration For Film And T.V." and wrote many award winning scores for short films, documentaries, plays and various advertisements. 
Back to the blues again around 2010, the good old roots with "King Biscuit Time" to promote the first E.P. of the TIME trilogy: "Ahead Of Time" recorded with the famous and talented "New York Brass" in a Soul/Funk style. Many musicians from different parts of the world (United States, Netherlands, Italy, United Kingdom, New Caledonia) collaborated to this mini-album which won the "Prix du Public" Award at the "Flèches de la Musique 2014". 
The second E.P. "Right On Time" in a Rock style came out in May 2015 and the music video with the hit single "Hot Legs (Over You)" won the Best Clip Award at the 17th La Foa Film Festival. 
He performed as an acoustic soloist as on guitar, harmonica and vocals or with his Funky Blues Rock band King Biscuit Time and played over 70 gigs in 2016 in various festivals and local venues. 
He conceived and launched "Les Nuits du Blues" in 2014, a New Caledonian Blues Festival held every year, each edition gaining more and more popularity throughout the Pacific region with guests from France, Australia or the U.S. 
His last work is a Pop Rock Opera "A Dream Within A Dream" with several shows sold out all through 2021. Singles from the album are being gradually released, waiting for the upcoming 12 tracks Studio album and the 22 tracks Live album (with unreleased songs played live for the first time). 
He is currently writing music for the film industry while finishing the album "A Dream Within A Dream" and recording and producing audiobooks on philosophy and poetry.
Biographie (français)
Karl Baudoin est un compositeur auteur-compositeur-interprète basé en Nouvelle-Calédonie également à l'aise dans les domaines de la Musique de Film Orchestrale, du Rock, de la Pop, de la Soul, du Funk et du Blues. Il est également comédien et lecteur / narrateur pour livres audios.
Il commence très tôt à jouer de la basse dans des groupes de Hard Rock dans les années 80, puis passe au Blues, dirigeant quelques groupes locaux influents tels que Blues Staff dans les années 90. 
en 2000, il explore la World Music et écrit un Opéra Ethno-Rock : Rêves et Voyages  salué par la critique. Le spectacle mélangeait les genres et les arts: Le groupe Mandala en live, un narrateur, une compagnie de danse, des vidéos, etc. Un succès public présenté au Centre Culturel Jean-Marie Tjibaou.
Il étudie ensuite la composition classique pendant 6 ans avec Polyphonies suivant les traces des Maîtres (Bach, Mozart, Beethoven, etc.)
Toujours intéressé par l'image en mouvement, il étudie avec l'American College of Music de Berklee l'Orchestration, la musique de film, l'écriture de chansons pour le cinéma et la télévision, L'arrangement musical dans tous les styles contemporains, la composition musicale pour le cinéma et la télévision entre autres. 
Il obtient son Master "Composition et Orchestration pour le Cinéma et la Télévision". et a écrit de nombreuses partitions primées pour des courts métrages, des documentaires, des pièces de théâtre et diverses publicités. 
Retour au blues vers 2010, les bonnes vieilles racines avec King Biscuit Time pour promouvoir le premier E.P. de la trilogie TIME : Ahead Of Time enregistré avec le New York Brass dans un style Soul/Funk. De nombreux musiciens de différentes parties du monde (Etats-Unis, Pays-Bas, Italie, Royaume-Uni, Nouvelle-Calédonie) ont collaboré à ce mini-album qui a remporté le Prix du Public aux Flèches de la Musique 2014. 
Le deuxième E.P. Right On Time dans un style rock est sorti en mai 2015 et le clip avec le single Hot Legs (Over You) a remporté le prix du meilleur clip au 17e Festival du film de La Foa. 
Il se produit pendant quelques années en tant que soliste acoustique à la guitare, à l'harmonica et au chant ou avec son groupe Funky Blues Rock King Biscuit Time et joue plus de 70 concerts en 2016 dans divers festivals et lieux locaux. 
Il conçoit et lance Les Nuits du Blues en 2014, un festival calédonien de blues organisé chaque année, chaque édition gagnant de plus en plus en popularité dans toute la région du Pacifique avec des invités de France, d'Australie ou des États-Unis. 
Son dernier projet est un Opéra Pop Rock A Dream Within A Dream avec plusieurs spectacles complets tout au long de 2021. Les singles de l'album sortent progressivement, en attendant le prochain album Studio 12 titres et l'album Live 22 titres (avec des chansons inédites jouées en direct pour la première fois). 
Il écrit actuellement de la musique pour le cinéma et la télévision tout en lisant et produisant des livre audios gratuits sur YouTube (principalement sur la Philosophie Antique et la poésie).